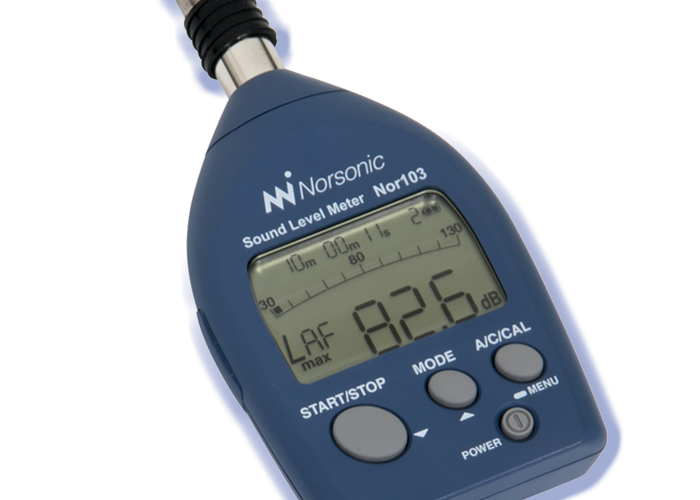 Nor103: The "Pocket" sound level meter
Nor103: The ``Pocket`` sound level meter
Being light weighted and extremely compact makes this the world's smallest class 1 sound level meter. Very portable as it will fit in your pocket, yet it ensures you the reliability and precision required for a class 1 measurement. The perfect all-purpose tool for simple analysis of noise at work, environmental noise and basic product noise determination.
Class 1 Sound Level Meter IEC61672, JIS C1509-1
30 to 137 dB RMS, 60-140 dB Peak C without range switching
Measure Lp, Leq, Lmax, LE and LCpeak.
Frequency range: from 10 Hz to 20 kHz
Frequency weighting: A and C
Time weighting: Fast / slow
Measurement durations: 1, 5, 10, 60 min.
Quick start up and easy operation
Type tested and approved for verification.