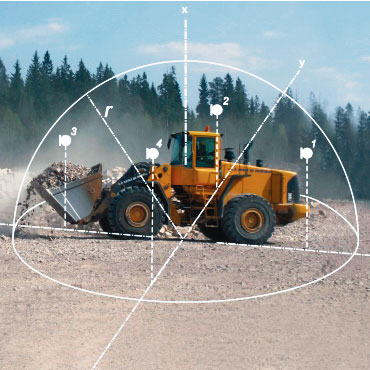 Sound Power Measurements
The acoustic sound power is the size per unit time of a sound source emitted sound energy. Its unit is the watt (W). The corresponding logarithmic size is the sound power level.
With the sound power a source is clearly identified. The sound power is independent of the environment in which a sound source is operated. Therefore, the EU Directive 2000/14/EC is based on the sound power. Products that are imported into the EU must have, in part, a so-called 'Noise label'. This label informs the consumer or user about the sound power of the product and thus facilitates the comparison of different products. Great importance is the sound power in the planning of facilities and industrial buildings.
The sound power can be determined either with the Engineering method (ISO 3740 until 546) or the intensity method (ISO9614).