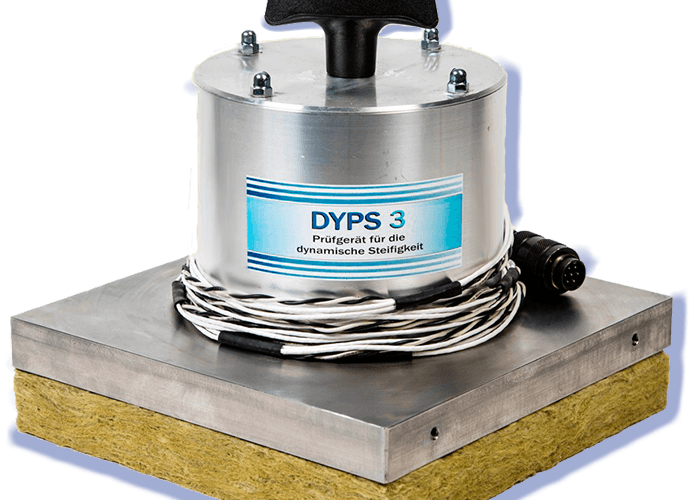 Dyps 3: New test system for dynamic stiffness after EN 29052-1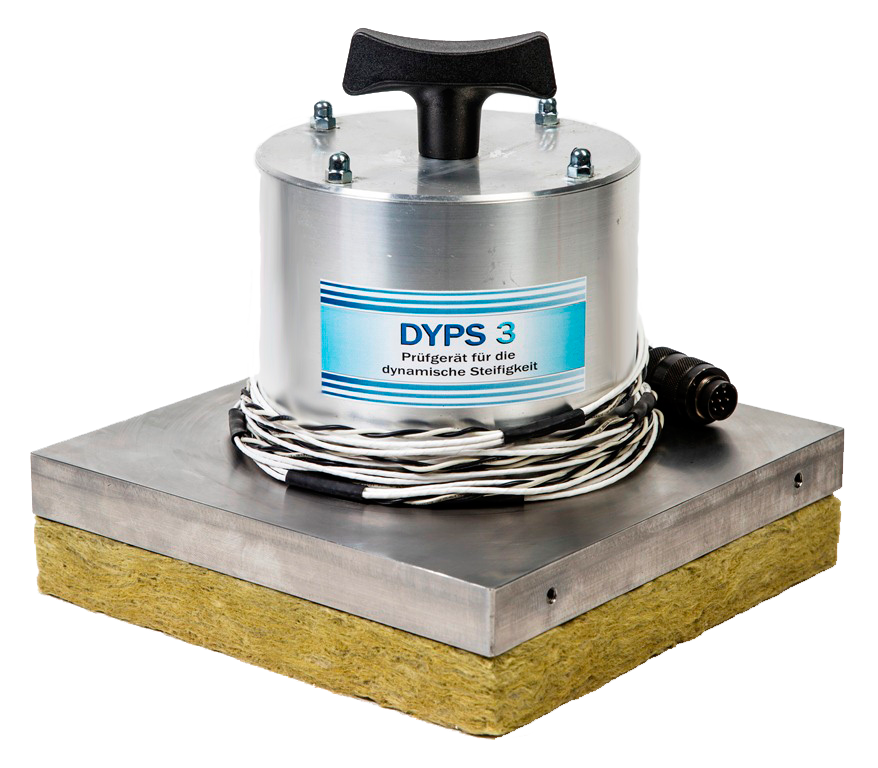 Dyps 3: New test system for dynamic stiffness after EN 29052-1
The dynamic stiffness indicates the suspension ability dam-laminated including in their enclosed air and is one of the parameter, which determines the sound absorption of floor superstructures in residential buildings. Loadable insulating materials for the impact sound insulation, should indicate a sufficient suspension ability, i.e. possess as small dynamic a rigidity as possible.
The company Fellner in close co-operation with the nationally authorized test laboratory of the city Vienna developed such a system. The substantial constituents of the system including Hard–and Software are to correspond to the request of the standard EN 29052-1.
Appropriate edition of the sample test specimen
Correct suspension of the swinging exciter
Vertical force bringing in inclusive integration of the force sensor
The measurement principle
A sample of a material of 200 times 200 mm is located on an plain plate. Whereupon comes a steel plate, which must weigh 8 kg with all measuring sensors. This arrangement becomes now lively with an oscillator-active, whereby the brought in strength must be constant between 0,1 and 0,8 N.
The excitation takes place with a sine signal with changeable suggestion frequency. By means of an acceleration adaptor the resonant frequency is determined with the smallest possible energizing strength.
The measuring software controls the entire system, regulates the feeding strength and measures the resonant frequency. A report generator is likewise into the program integrated. Thus it is not a problem to configure the necessary logs and create concomitantly customized report.