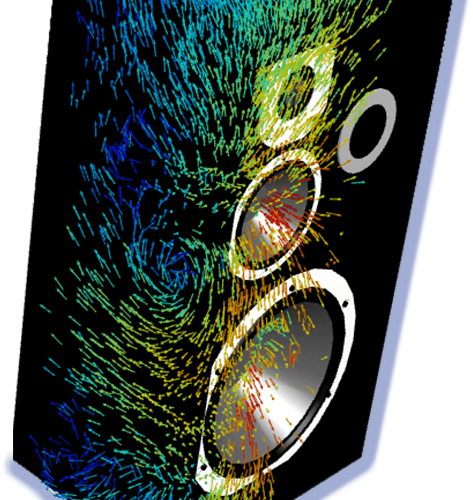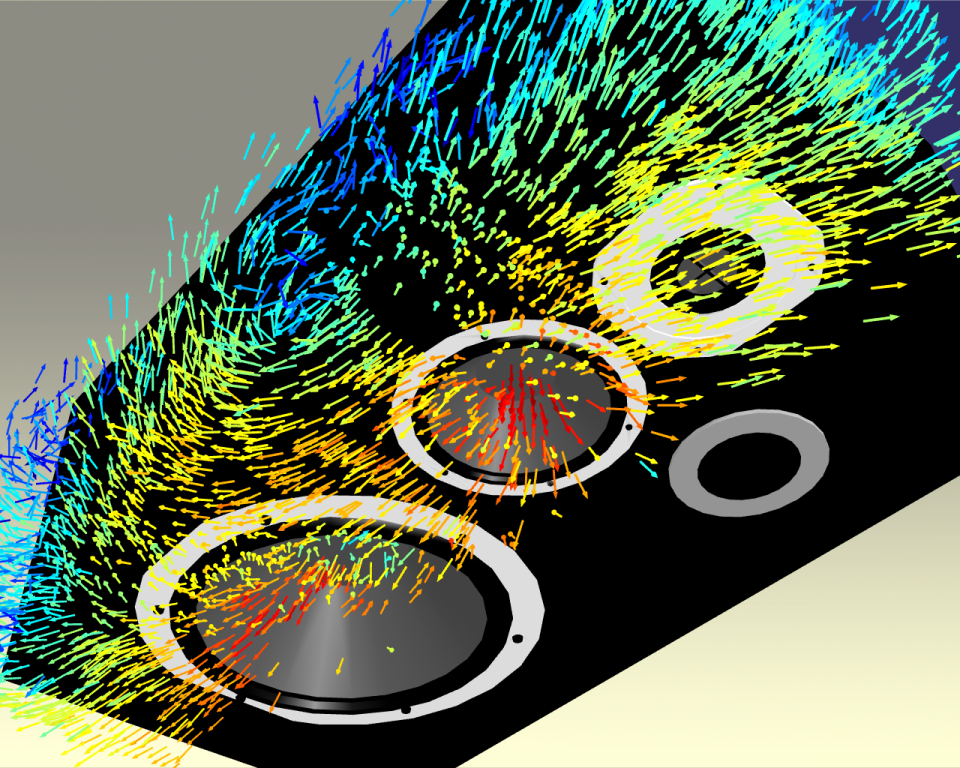 The company Microflown offers an unique tool for acoustic diagnostic and sound localization with the systems Scan & Paint and – since 2015 – Scan & Paint 3D.
Usage examples
Large machinery
Acoustic enclosures
Medical equipment
Automotive
Power-train
Vehicle Interior
Electronic consumer goods:

Washing machine
Dishwasher
Scan & Paint is a new tool to visualize stationary sound fields in a broad frequency range easy and fast. In practice, there are many cases where anechoic conditions are not applicable, for instance in an industrial manufacturing environment. PU probe (included in Scan & Paint) based sound intensity measurements, capturing both sound pressure and acoustic particle velocity, are not highly affected by background noise or reflections and are suitable in situations with a high sound pressure over sound intensity ratio.
In order to assess the quality in terms of radiated sound intensity often a very large number of measurement points is required. The Scan & Paint method is very simple; after the video and audio are recorded and synchronized the data is post-processed. For each frame of the video a position of the probe is extracted.
The auto-tracking function in the software enables to automatically recognize the probe by the color.At each measurement point the velocity, intensity and pressure are calculated from the relative time block of the audio data. A high resolution sound color map is produced as result. The software has multiple more features as for example: display in different octave bands, frequency filtered local position audio playback, spectrum, spectrogram, sound power calculation and many more.
Features
Frequency range 20 Hz – 20 kHz
Fast method
Low susceptibility to background noise and reflections
No need for anechoic room or anechoic conditions
Automatic synchronization of the measurements with the captured video data.
Sound Power calculation
Frequency filtered playback of audio
Single sensor solution
High resolution mapping of:

Particle velocity
Sound intensity
Sound pressure
Reflection
The Scan & Paint 3D is a groundbreaking new portable, all-in-one box solution for acoustic measurements. It is a unique tool for acoustic trouble shooting and sound source localization, allowing you to visualize what you hear. It makes complex problems simple and easy to understand. Sound source localization is an important topic in the working field of sound & vibration, from the product development stage to the end of line quality control.In a matter of minutes the complete sound field, as 3D sound intensity or particle velocity, is displayed on a 3D model over a broad frequency range and with an unparalleled dynamic range. The very small 3D sensor makes it possible to obtain results with a very high spatial resolution enabling measurements even on very small objects.Localize your sound sources and visualize the sound propagation in full 3D.
Features
Broadband Solution | allows to measure and visualize from 20Hz till 10kHz
Fast Method | short setup, measurement and processing time
3D visualization of:

Sound intensity vectors
Particle velocity vectors
Sound pressure distribution

Applicable in (real) operating environments
Automatic 3D tracking of the sensor position
3D modeling tools embedded in the measuring system for fast 3D sound mapping e.g. import of CAD and SketchUp models
2D visualization available for all angles of the 3D model
Easy to operate
Single sensor solution