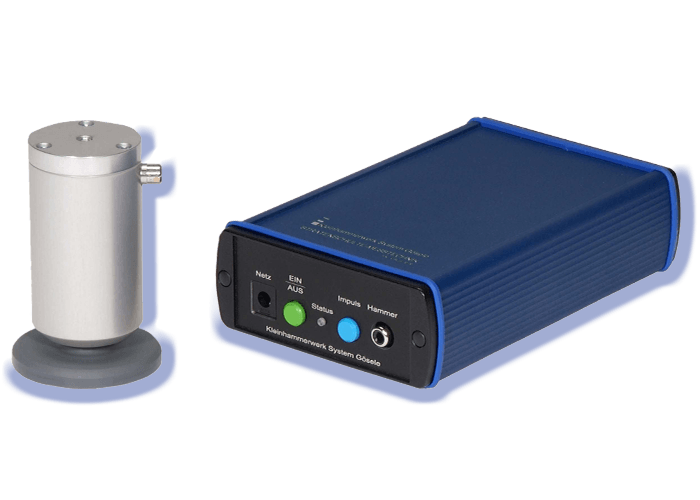 Small Tapping Machine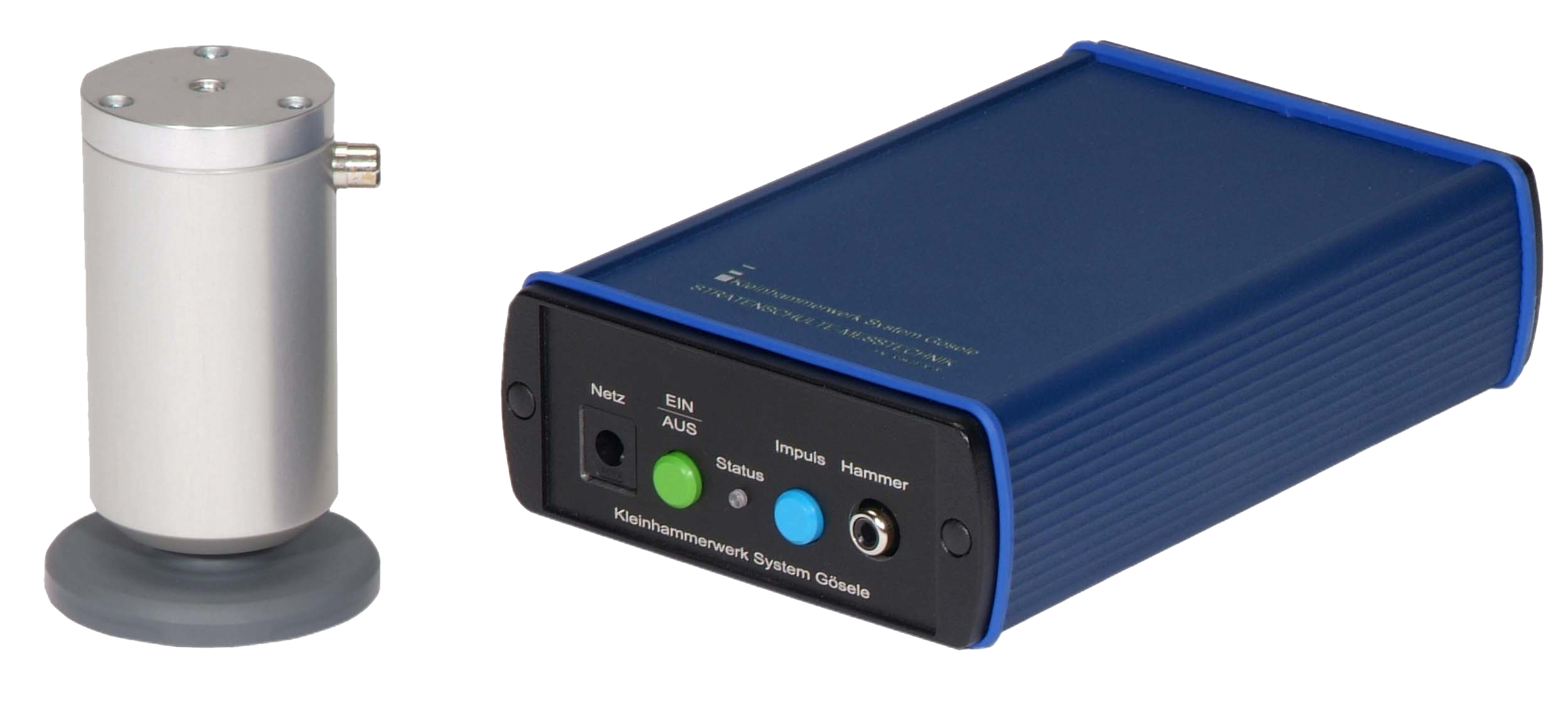 The small tapping machine system Gösele is a seismic source, which is based on the periodic impact of a moving mass.
Deviating from the norm, it is primarily intended for exiting components, namely walls, fixtures, pipes etc.. However, it can – with restrictions also be used for ceilings. Using the standard tapping machine, gravity acceleration drives the colliding hammers. Using the small tapping machine system Gösele an electro-dynamic force generated by periodic direct current pulses is used to drive the hammer.
Excitation of components and structures in the automotive, aerospace and engineering industries
To determine the sensitivity to impact sound of walls and furnishings in the building
To test the impact sound insulation of floors and floating floors
Determination of the joints of insulation components
Localization of sound bridges with floating floors
To test the separation for double-shelled building partitions
To test the impact sound insulation of sanitary articles
To Test the impact sound insulation of pipe fittings