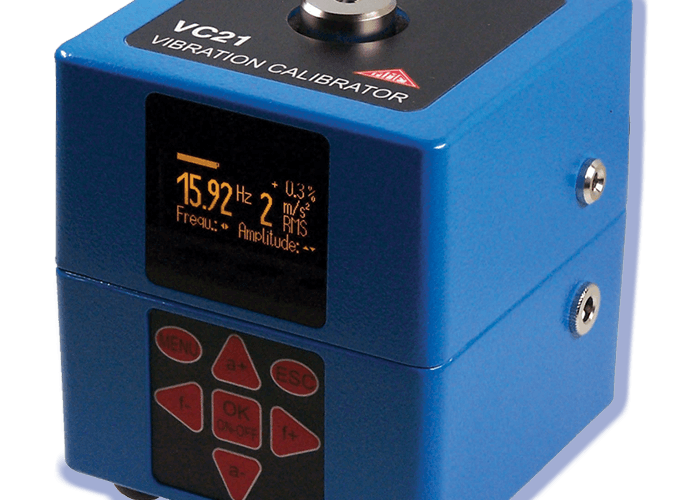 VC21: Vibration Calibrator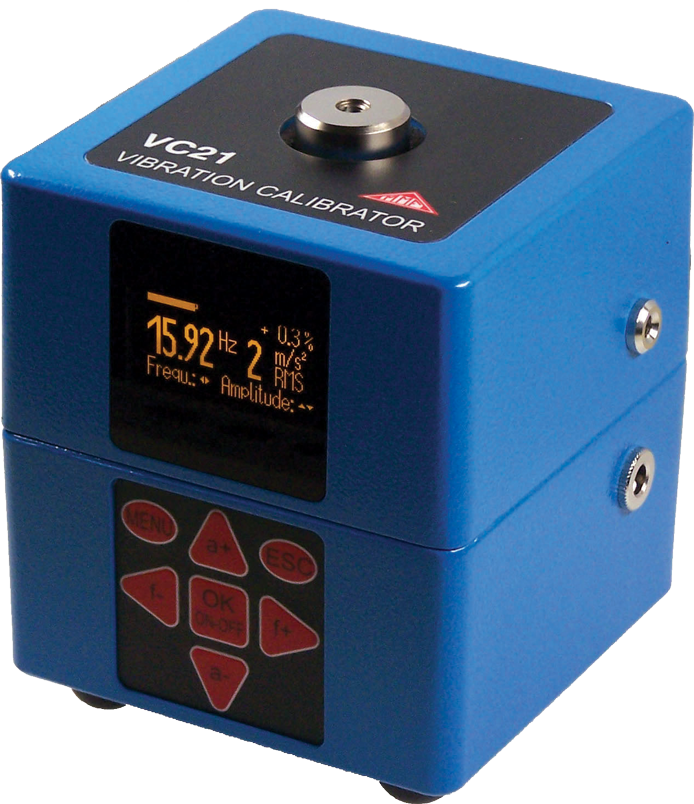 [vc_gallery type="image_grid" images="2999,2998,2994,2997″]
VC21: Vibration Calibrator
Swift and simple calibration of vibration sensors and vibration measurement systems for acceleration, speed and path.
Vibration level independent of load.
Oscillation amplitude of 10 m/s² (VC20) and selectable from 1 to 20 m/s2 in up to 5 steps (VC21).
Crystal stable oscillation frequency of 159.2 Hz (VC20) and selectable from 15.92 Hz to 1,280 Hz (VC21) in 7 steps.
Suited for calibration of whole-body human vibration meters under ISO 8041 and building vibration meters under DIN 4150.
Battery-powered for mobile use.
Traceable to PTB-normal.
Robust design.
| | |
| --- | --- |
| Oscillation Frequency: | 15,92 / 40 / 80 / 159,2 / 320 / 640 / 1280 Hz |
| Oscillation Amplitude: | 1 / 2 / 5 / 10 / 20 m/s² |
| Maximum Sensor Mass: | 50 - 500 g, depending on frequency and amplitude |
[vc_masonry_grid post_type="ids" element_width="2″ gap="35″ item="2163″ grid_id="vc_gid:1505229786255-5e206afa-a61e-9″ include="1708″]