Easy-Laser: Geometric Measurement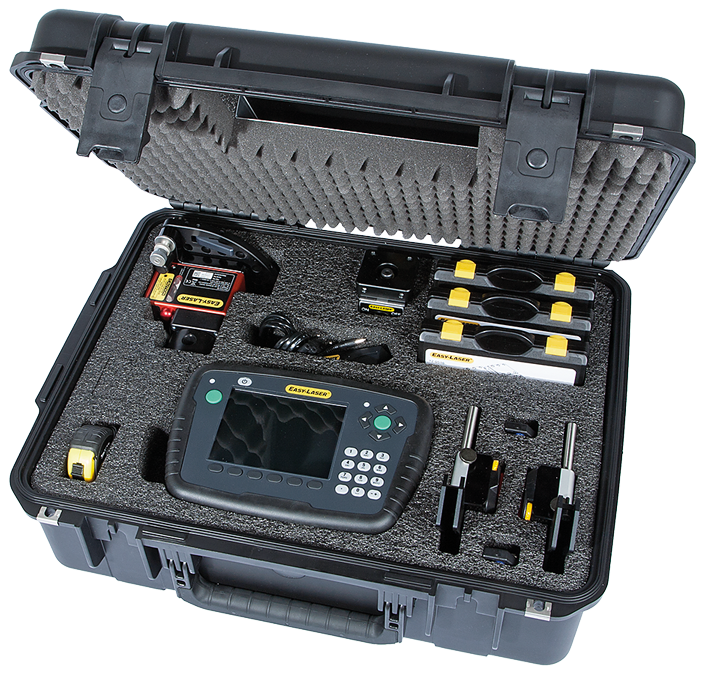 Easy-Laser: Geometric Measurement
Geometric measurement technology spans an extremely wide field. From relatively simple straightness measurements of a member to considerably more complicated right angle measurements of machine tools and checks of turbines for power generation. The Easy-Laser® systems are excellent for taking all these types of measurements quickly and easily. The universal and intelligent design gives you many application possibilities, because the laser transmitter and detectors are designed to be twisted, turned and mounted in all possible and impossible ways!
Measurement and alignment of sawmill machinery
The Easy-Laser® E980 Sawmill system will help you increase efficiency and save money in your sawmill. The system measures straightness, flatness and squareness. The system is easy to use also for your own maintenance and production staff. It can be used equally well for circular saws and band saws.
Benefits of using Easy-Laser® E980 are:
Higher production speed
Less unplanned downtime
Better product quality
Longer lifetime for blades
Longer lifetime for bearings
Less vibration
Less waste material
Measurement system for alignment of extrusion machines
Easy-Laser® E930 is designed to measure straightness and pointing direction, primarily on extruder pipes. Another application can be hydraulic pipes for example.
An aligned extrusion machine leads to:
Less wear on the extruder screw and tube.
Even quality on the produced material.
Increased machine availability.
For parallelism measurement – and more!
For parallelism measurement of rolls and other objects in numerous applications. The E970 is especially suitable when many objects are to be measured and aligned, and when the distances are long. Any chosen object or the baseline can be used as a reference.
For traditional parallelism measurement with angular prism.2
Especially suitable when many objects are to be measured and aligned.
For machines up to 80 m (40 m+40 m).
Also measures level and flatness of suction boxes and foundations.